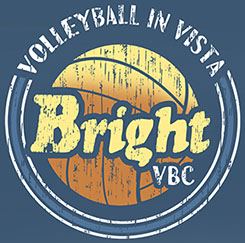 To train with the club this year, please visit the Sign Up page or arrange for Private Lessons.
All Players Must Be Registered With USA Volleyball
If you are already registered with another club team (indoor or beach), please provide a copy of your registration for our records. See the links below for documents required for participation.
Club members are welcome to participate in "pick-up" game play, for free, throughout the summer. Call the club to reserve the court.
© 2018 Bright Volleyball- Head Coach Bonnie Bright 760-831-5997