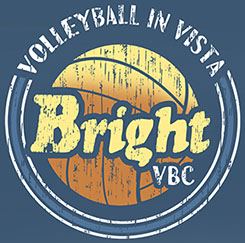 Head Coach, Bonnie Bright
Bright Volleyball is located in Vista CA at the home of David Counts and Bonnie Bright. We pride ourselves in providing a quality facility with high end sand for the best training conditions.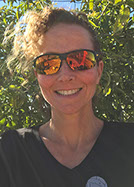 Bonnie Bright's family was featured in Volleyball Magazine on the list of the top ten families in volleyball. Her volleyball career began early as she was born to volleyball Olympian Patti Bright and Olympian and Beach Volleyball Legend Mike Bright. Bright grew to love volleyball as she was carted around to her parent's tournaments and beach games, as well as to Pepperdine University's practices and matches while her mom was the head coach. She and her mom often peppered in the back yard and in the racquetball court at Pepperdine University, and they started playing in beach tournaments together when Bright was twelve. Her parents allowed her to tie a hammock/net across the back yard to play against friends. When she was old enough, she rode her bike or took the bus to Santa Monica's State Beach to play the seven games a day recommended by her father. State Beach was the home of many volleyball greats those days and Bright had the opportunity to play with and against most of them (Sinjin Smith, Nancy Cohen, Elaine Roque, Liz Masakayan, Liane Sato, Eric Sato, Dain Blanton, Dane Selznick...the list is too long to mention everyone). When Bright got her driver's license, it was off to the beach and open rec every chance she got! The hard work and training paid off and earned Bright a scholarship to UC Santa Barbara, where she started as an outside hitter and broke the digging, service ace and assists records. Her career has been stalled several times by car accidents, but she managed to compete on the pro beach circuit and make it to the top of the CBVA list in 1999, which earned her and her partner the honor of being runners up for the Pan Am games. Most recently, Bright earned MVP at USA Volleyball Nationals in 2011 for Women's 45's. And, this past summer, Bright launched her own beach volleyball club in the back yard!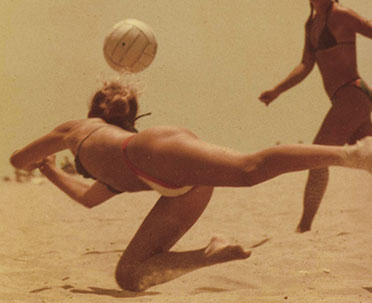 It's All in the Family...
© 2018 Bright Volleyball- Head Coach Bonnie Bright 760-831-5997